"Never doubt that a small group of thoughtful committed citizens can change the world; indeed, it's the only thing that ever has."

-- Margaret Mead
Small groups that come together and plan out events, large or small, that aim to help another out are truly inspiring! Last November, a group I was associated with at college did many volunteer events in the community. One event I attended/volunteered at was Project Connect. This event turned out to be my second favorite event/organization I've ever volunteered for..

{During High school, as part of National Honor Society, I helped out at Special Olympics. It was such an amazing opportunity.}
Poverty Reduction Initiative or PRI hosts
PROJECT CONNECT
twice a year
. It's purpose is to connect the community to free on-site community
service, including:
health and medical screenings

children's & parenting services

financial & legal

housing & food assistance

employment & education

personal (haircuts, clothing, etc.)
The event is
free
– including public transportation, entertainment, and lunch!
Around
300 volunteers
sharing their time, energy, and knowledge. And b
etween
600-1000
attendees
per event.
Just half of the clothing donations for this year's November event! Amazing... : )
Upon arrival, Josh & I immediately helped a gentleman unload his car full of dog food and kitty litter! Holy cow there was a lot, awesome addition of pet supplies that I do not remember being available last year.
Next, we unloaded TONS of boxes of clothing, sorted them all by type and size. I helped the caterer bring in his yummy smelling Thanksgiving style meal for participants and then helped with MORE clothing sorting! Finally help was needed checking in/registering all of the service providers and directing them to their booths!
I wish we could have stayed for the entire duration of the event but being on 3rd shift kinda stinks! This year most of our work was done before the event even started but I know there was a great turnout and I am so happy that we were able to help from 9 to 12:30! By then, we were so tired, we let other volunteers relieve us of our duties and we headed home for a nap.
Some time through out the course of the morning - while I was @ Project Connect - I missed a phone call!
I was mortified and wanted to cry! The call I had missed was a potential employer trying to reach me for an interview! I immediately tried to call back and it was a "non working" number aka they don't accept incoming calls. I was so bummed out but I couldn't change the situation so I continued working until it was time to head home. After I was home, I finally fell asleep only to get a second phone call -- they called back and I have an interview next Wednesday afternoon! Yahoooo!
I got another phone call today
I now have a second interview next week at a job that's also in my field!
Say Whaaaaaaat?
Months of nothing and then suddenly

TWO
interviews for different positions actually in my field!?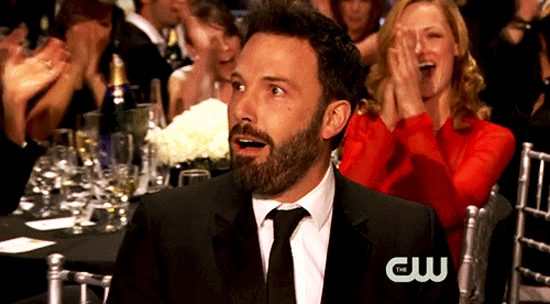 # 13 I am thankful for comedy and laughter. To quote one of my favorite bands - life is not always rainbows & butterflies, days when I'm in a grumpy mood, I love nothing more than searching YouTube for funny videos or looking at gifs for my next blog post...ha! It truly is the simple things, ya'll friends. : )
# 14 I am thankful for my love of reading! Books are WAY better than the movies and I love finding a good book that I can just get lost in. Similar to curing a bad mood with funny YouTube videos, I enjoy escaping reality sometime through reading and getting caught up in the story. Nicholas Sparks books make my heart smile, cheesy or not they are right up my alley!
# 15 Family traditions! I love a good family tradition and I cannot help but get overly excited thinking about baking Christmas cookies with my mom and my gram <3 I am so thankful for those little traditions that remain unchanged throughout my life. Means so much more than any gift I could find under the tree.